Dropshipping Service
---


Did you know that we provide drop shipping?

And it's so easy! No more up front inventory costs or warehousing. No more post office runs for you! With dropshipping, you send us your customer's order and we'll send it direct for you.
How does dropshipping work?

1. You list products on your website, and your customer places an order, as usual.
2. You send you customer's order to us.
3. We pick and pack the order at our warehouse.
4. We send the order direct to your customer.

You don't have to hold stock, and you pay us after your customer pays you, so there's no financial risk. We'll send tracking information to you to forward to your customers. Your customer won't know the process and you barely have to lift a finger!


What's the cost? We've recently updated our dropship prices, but we're sure you'll agree that is still super reasonable! There is a flat fee of $5 per order plus $1 per item.

How do you place a drop ship order? It's easy! You can head over to our website and create a dropship order there, pay via Paypal or your usual method of payment. At checkout, make sure you add your customer's name and address, and choose one of the two dropship postage options (see below).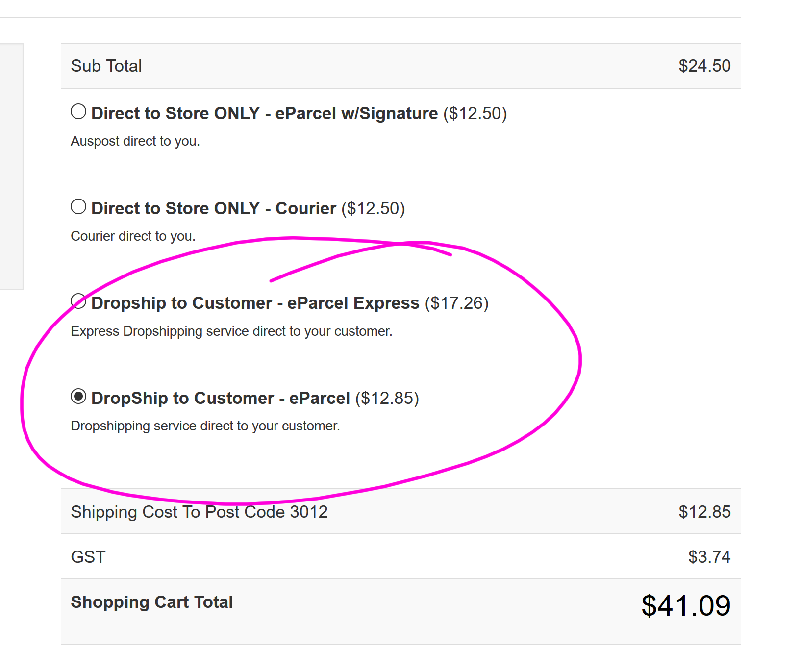 Any question, just holla!